2019 China Giro Lamborghini Leisure Tour Registration Kicked Off
Source: 灿辉国际 ・ views: 737
2019 China Giro Lamborghini Leisure Tour
2019 Esperienza Giro China Lamborghini Leisure Tour is around the corner; from July 1 to July 5, this tour will head for the southernmost part of China—Hainan Province, allowing you to relish Lamborghini's brand culture and lifestyle, amidst the controlled balance following the driving passion and leisure comfort. Giro China Tour dates back to 2015, as Lamborghini's iconic annual event in China. The event aims to build an extraordinary driving feast for Lamborghini's Chinese car owners, while visiting magnificent Chinese mountains and diverse civilizations, to create a unique and wonderful journey for you.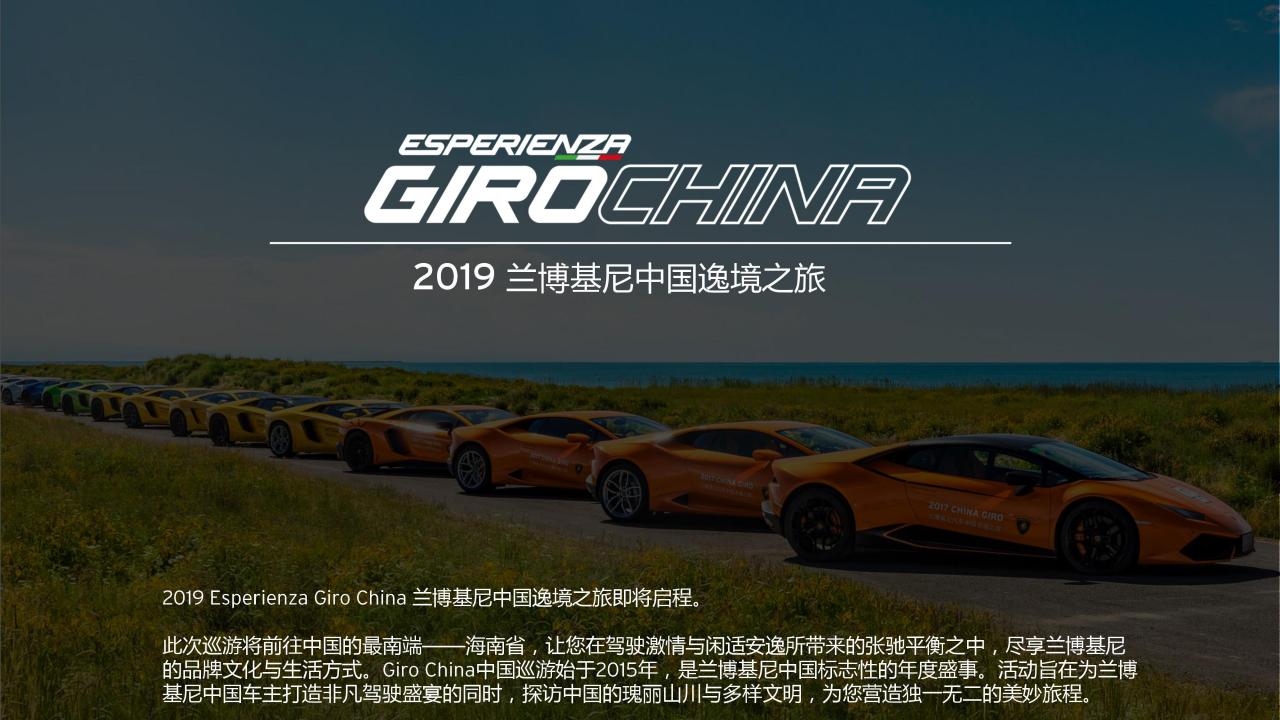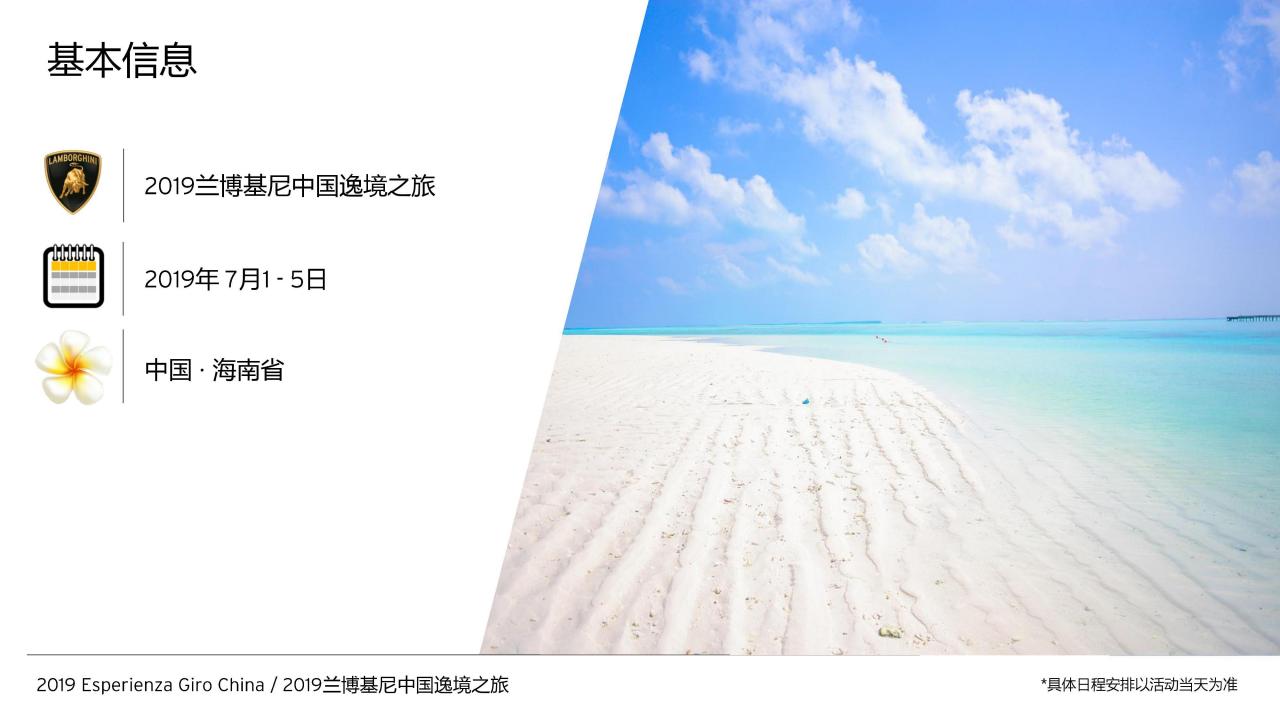 Day 1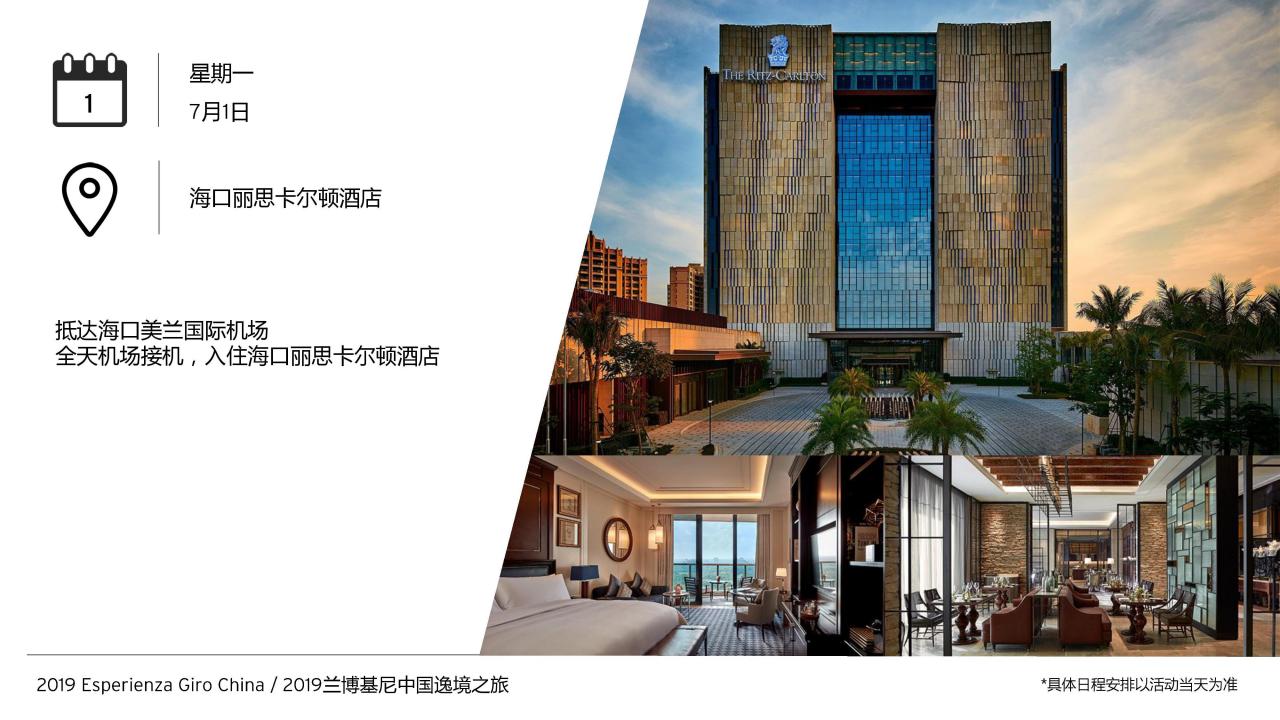 Day 2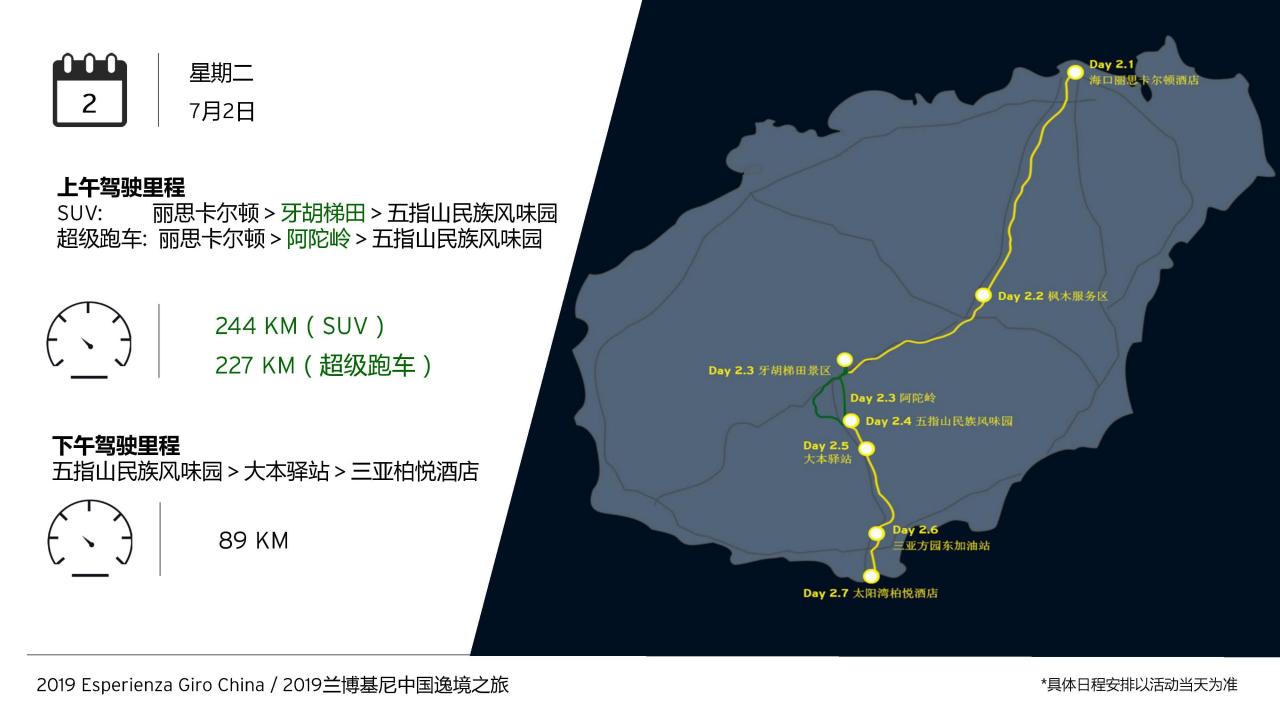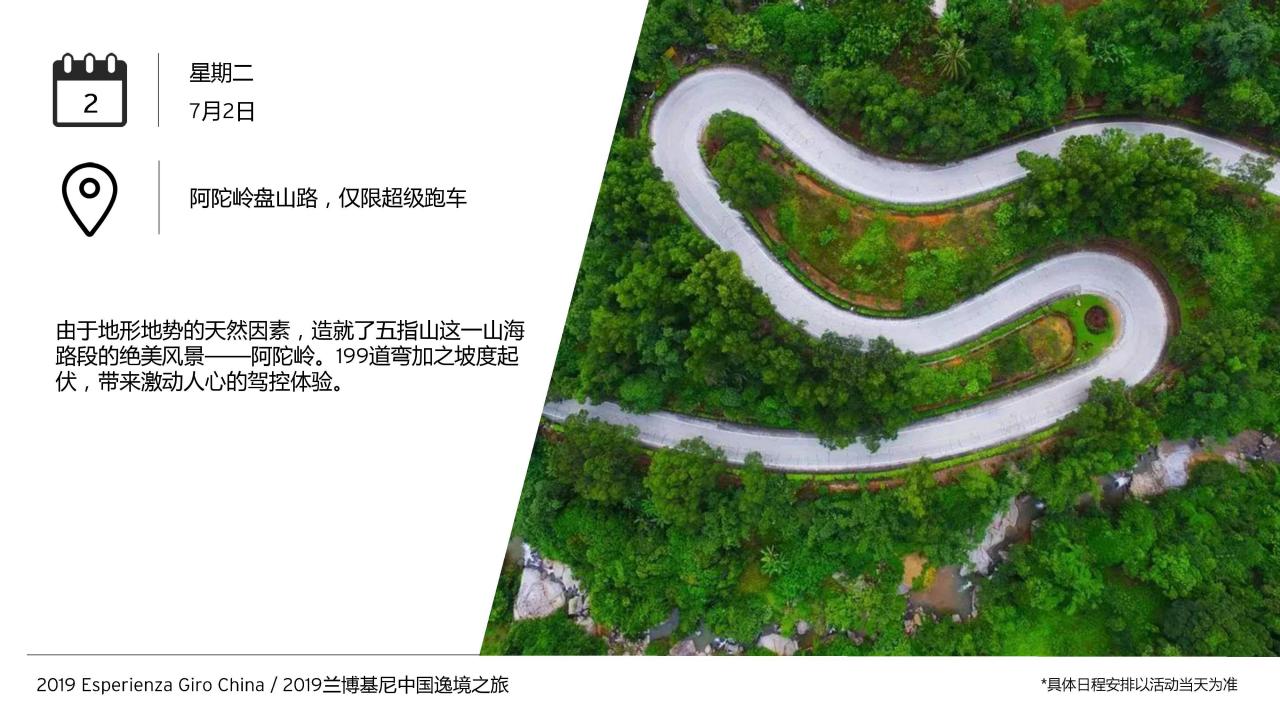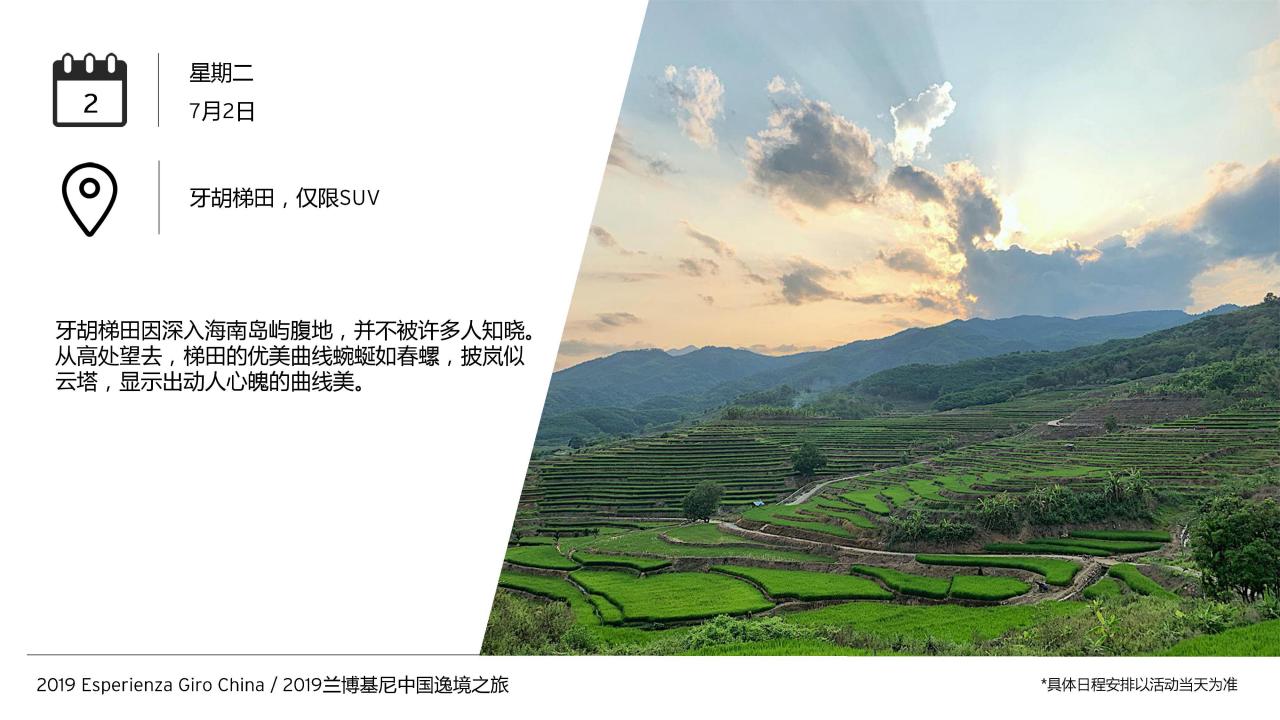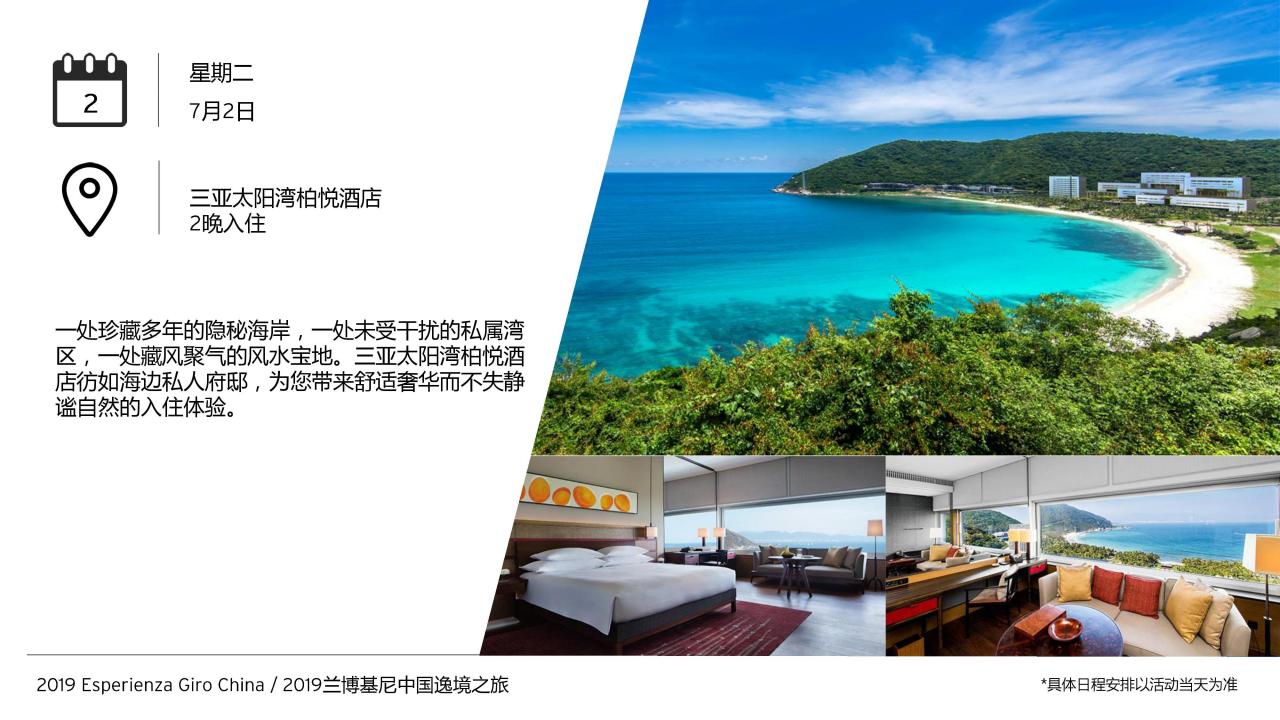 Day 3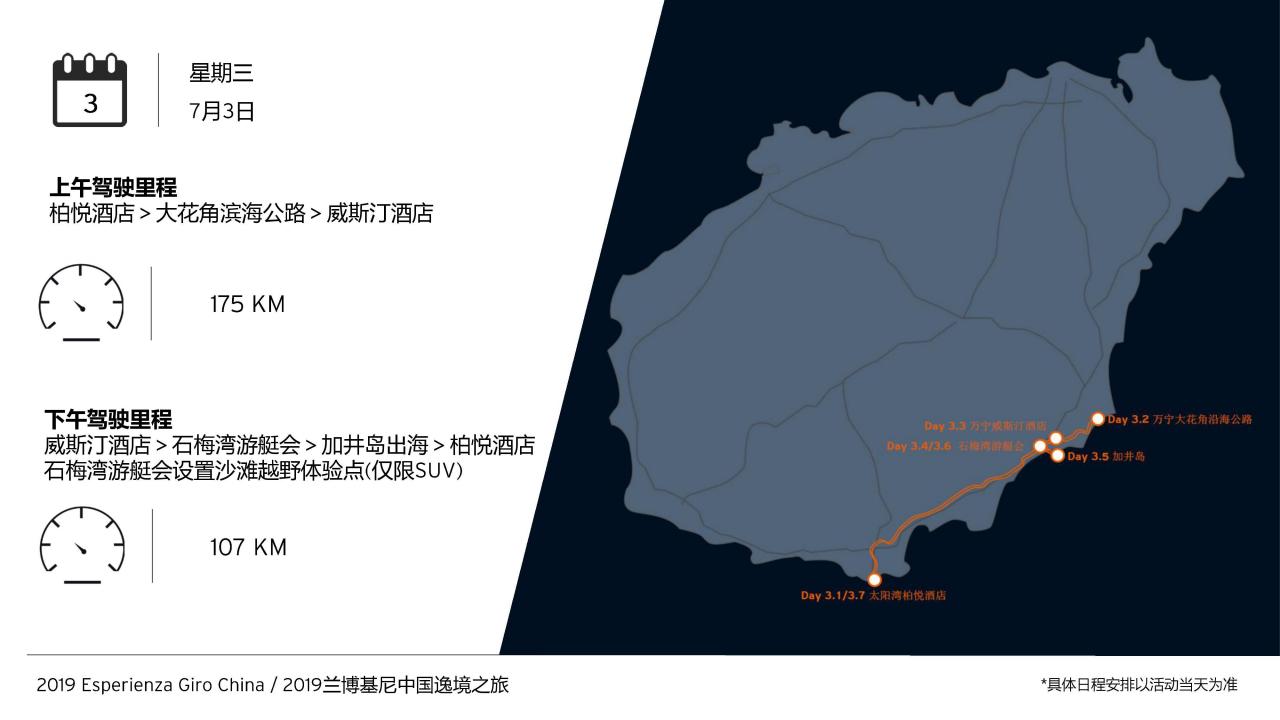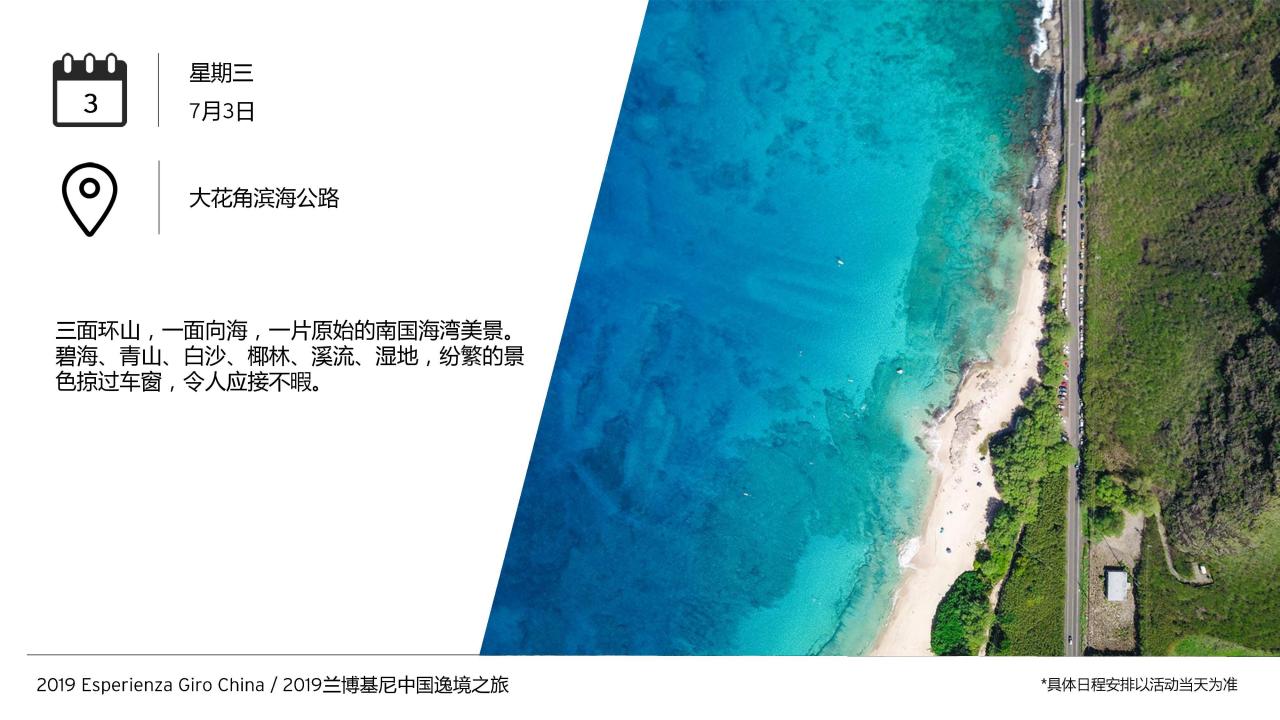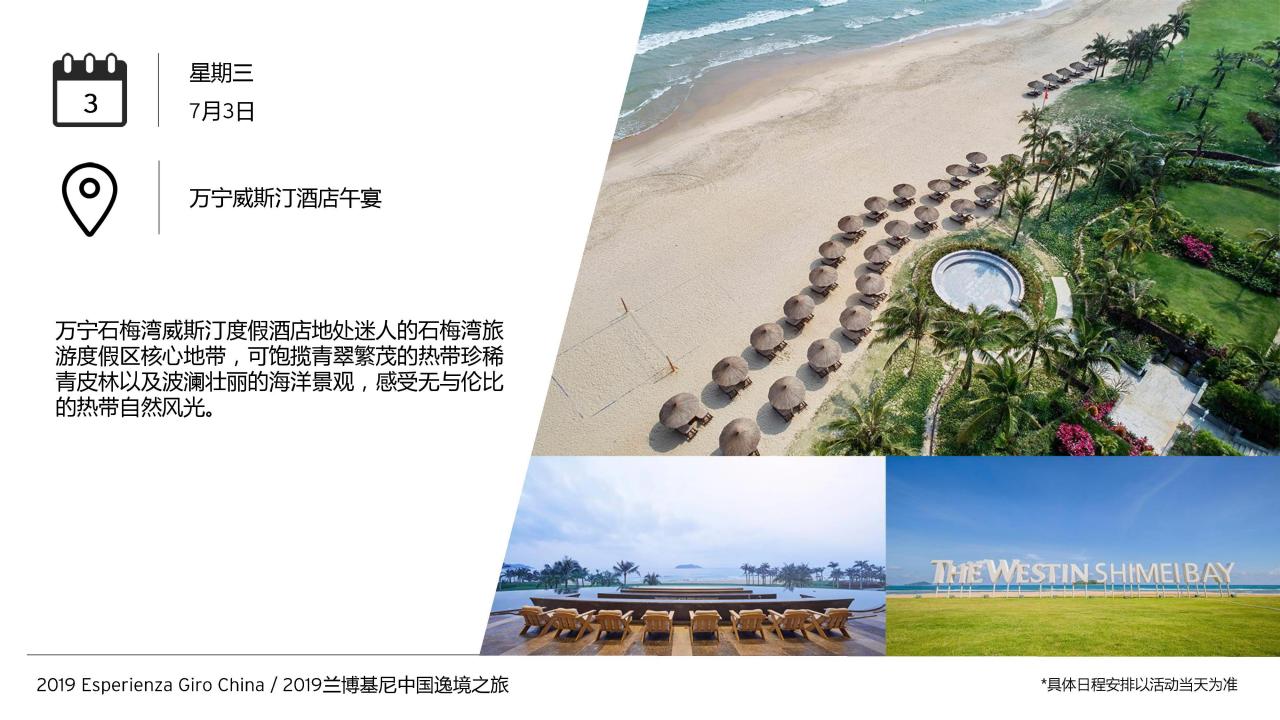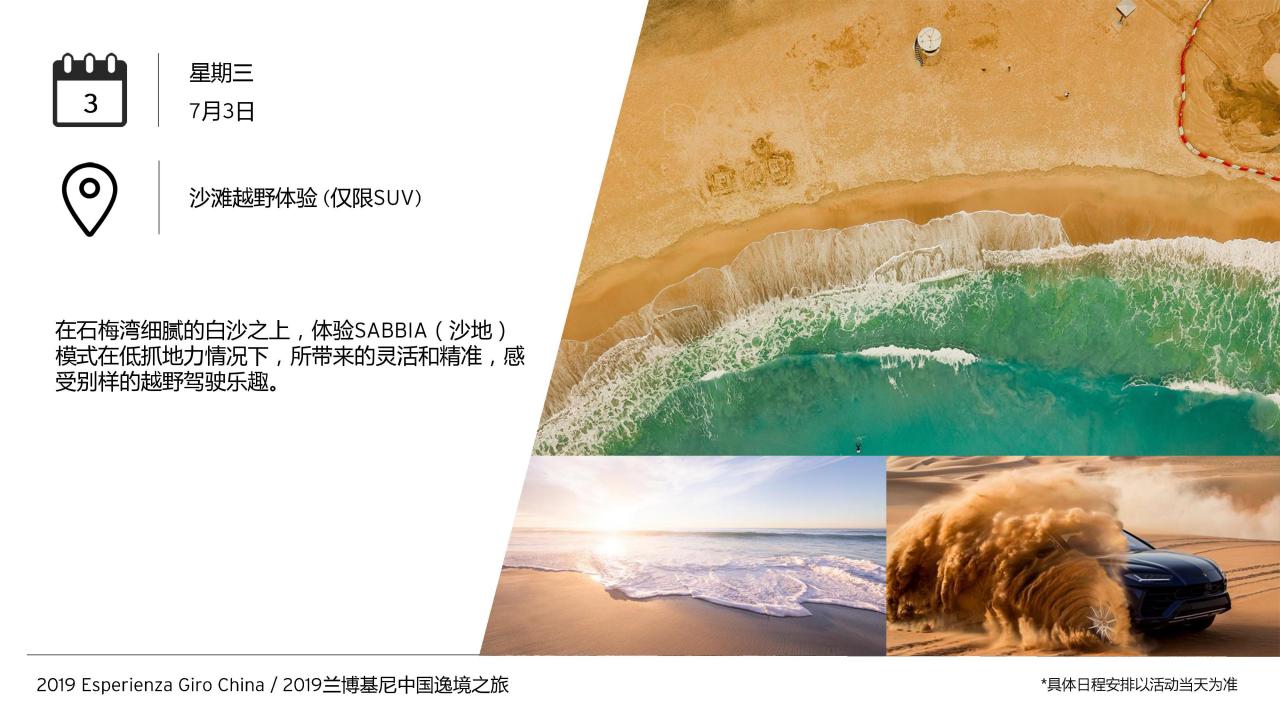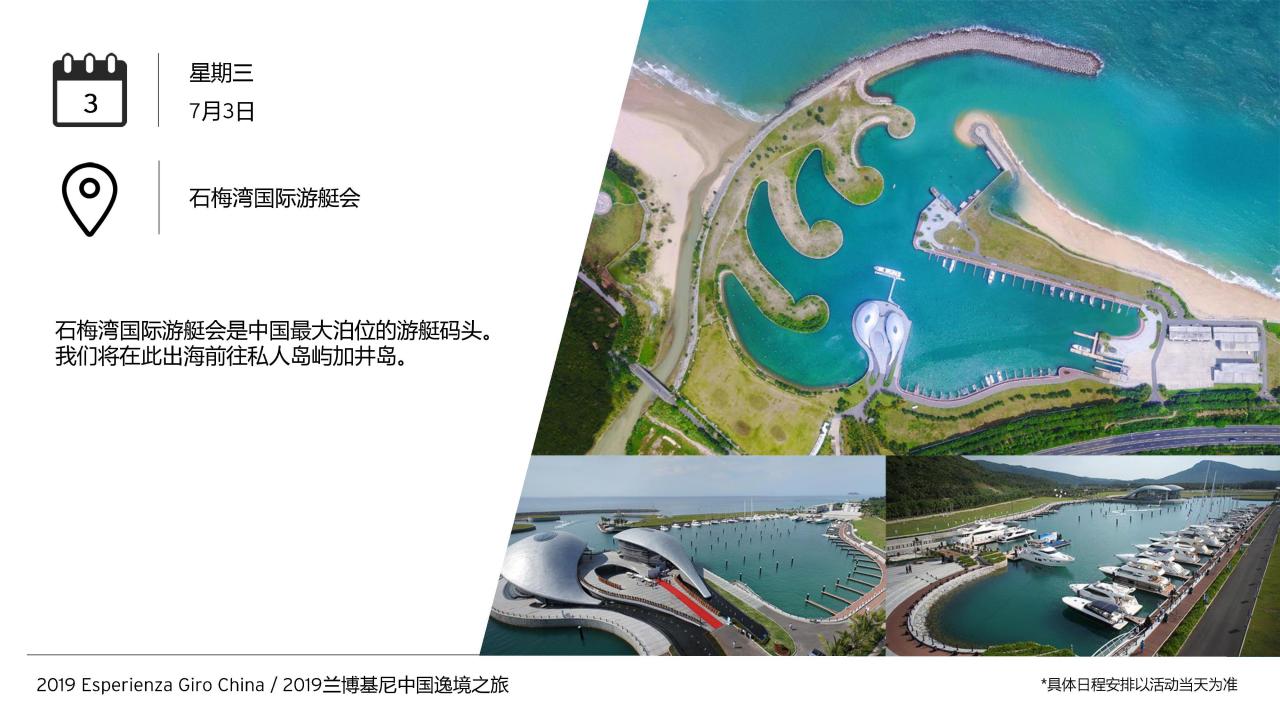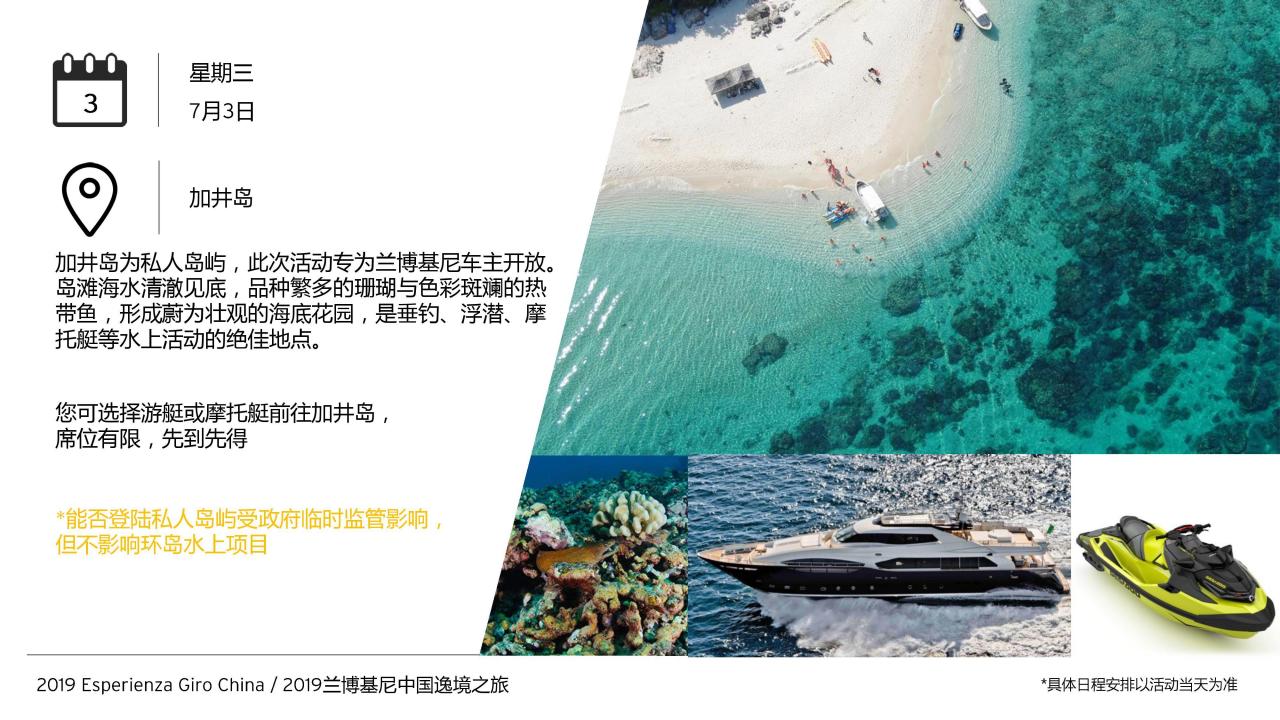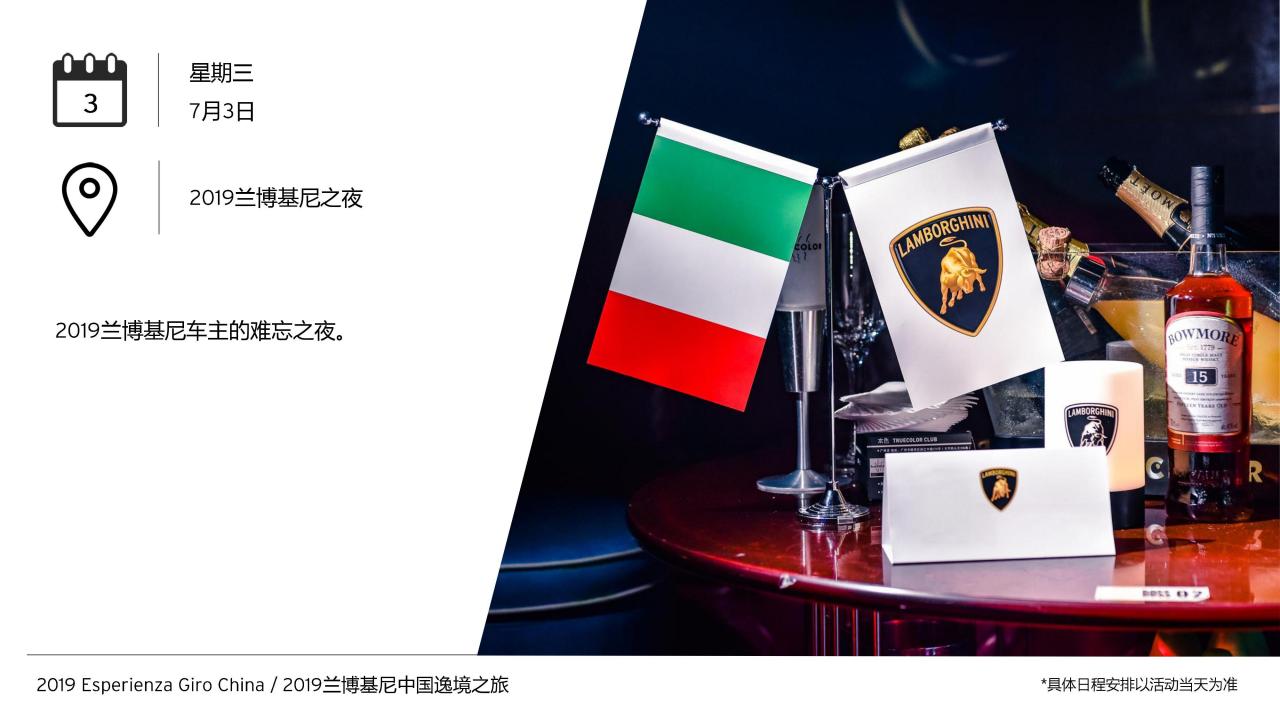 Day 4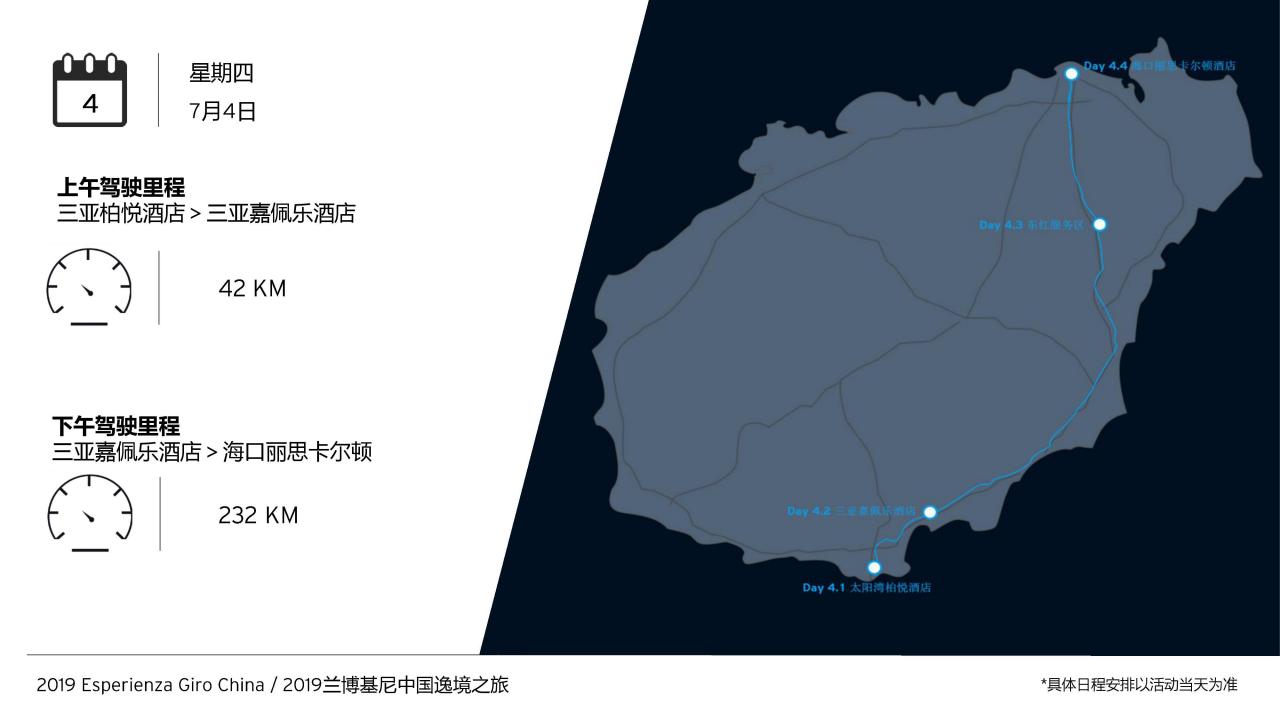 Day 5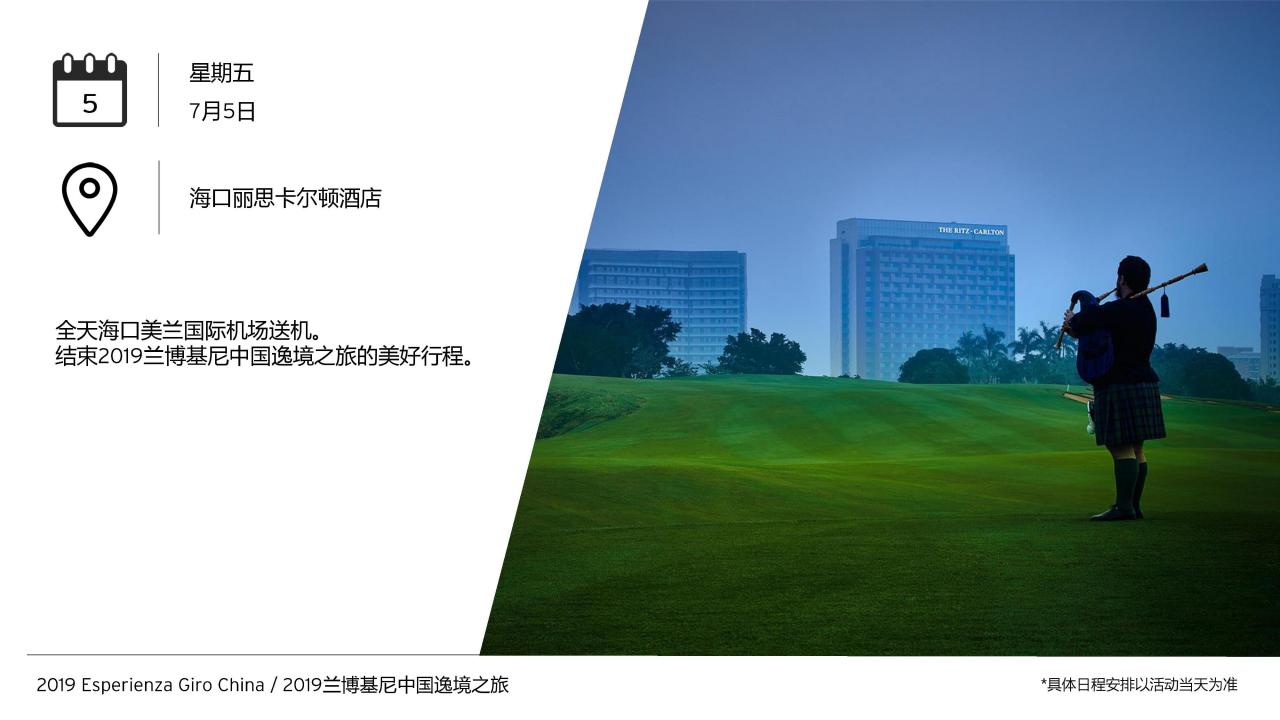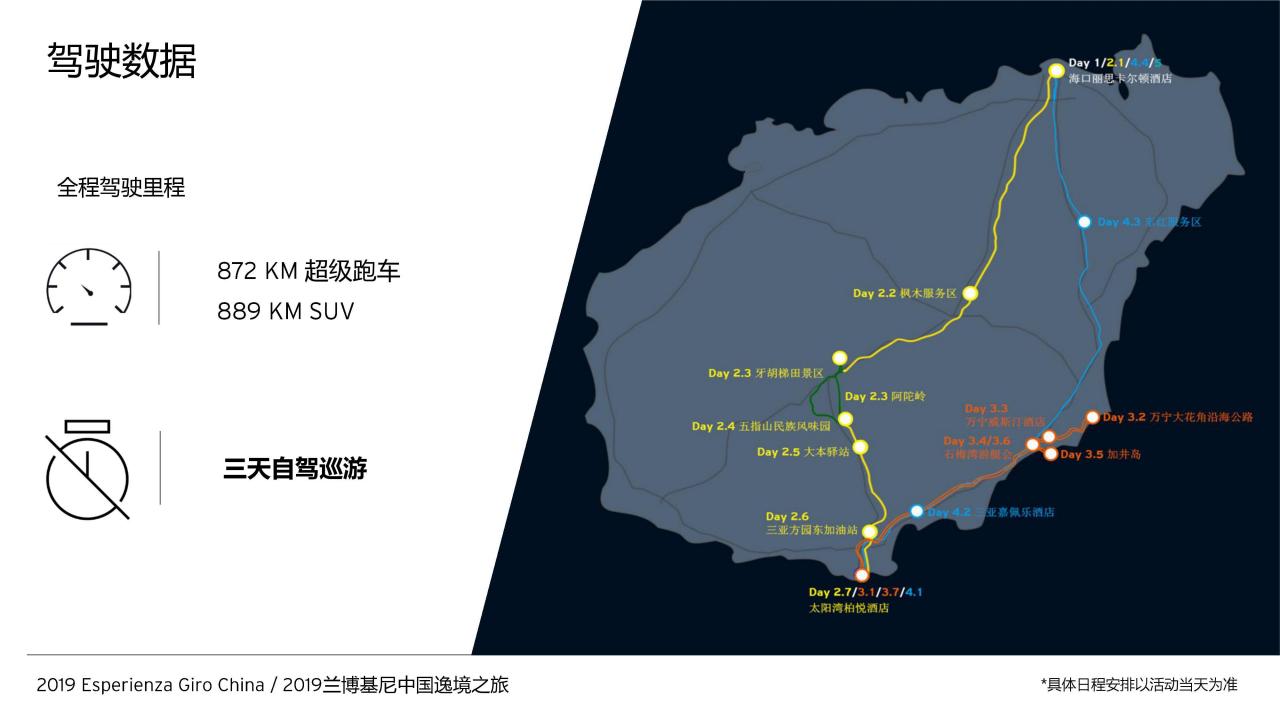 For registration details, please feel free to contact Lamborghini Shanghai
VIP hotline: 400 8200 820
Follow the official WeChat public account "Lamborghini Shanghai",
Don't miss every Lamborghini hotspot.