Give life to the West Hongqiao Union, and give health to Hao Jia Fu Canteen
Source: 灿辉国际 ・ views: 856
Glorious International Group, as a city service operator, has been deeply rooted in Grand Hongqiao for many years, with diversified business categories. Established in 1993, Shanghai Hao Jia Fu Catering and Entertainment Management Co., LTD. has more than 20 years of catering management experience and in-depth research into diversified Chinese and western food culture. In market positioning, raw food materials procurement, kitchen production and processing, and restaurant sales and service management, the company has formed a set of unique and diversified development model. Especially in top chef team training, catering talents recruitment, product and service quality, food safety and hygiene and food innovation design, the company has accumulated rich industry knowledge and resources, so as to better meet the dietary requirements of the guests.

Located in Xihongqiao Tonglian Innovation Industrial Park, Hao Jia Fu canteen has been operating for one and a half years! Hao Jia Fu canteen provides white-collar workers working in Xihongqiao Tonglian Innovation Industrial Park and its surrounding areas with lunch of quality assurance, rich variety and nutrition. During the operation for a year and a half, the canteen has received a lot of praise. Let me bring you to find out what is so special about this canteen!
The canteen is spacious with a comfortable dining environment.
Before I even stepped into the Hao Jia Fu canteen located in Xihongqiao Tonglian Innovation Industrial Park, the nice food small attracted me so much. The canteen was lighted with warm and yellow lights, warm and cozy as home. The dining space is spacious and can accommodate about 500 people at a time. During the busy lunch hour (11:00-13:00), it can even accommodate about 1,500 people.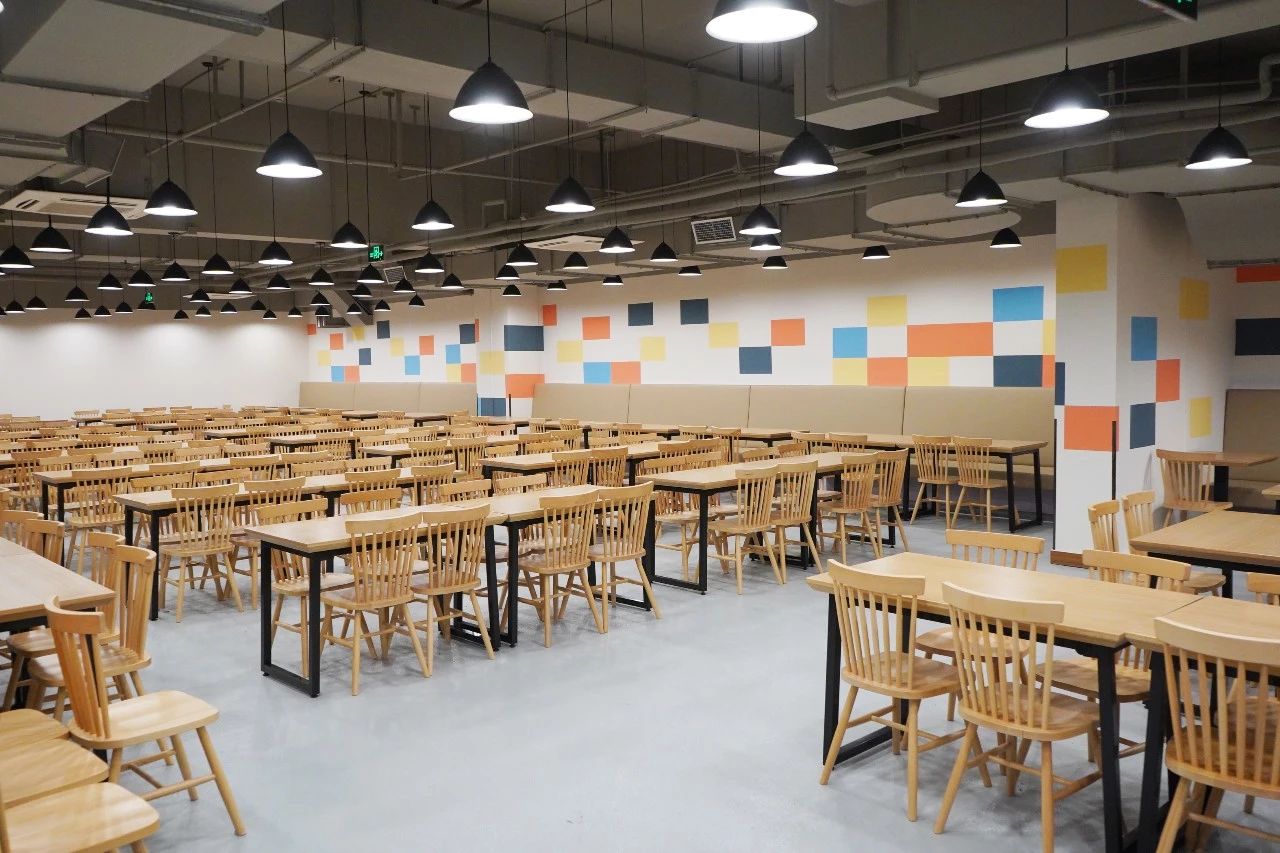 *A photo of Hao Jia Fu Canteen
Quality canteen and food safety and hygiene
Food is a major part of life, and food safety is the focus of everyone's attention. Hao Jia Fu canteen adopts suppliers certified by the Food and Drug Administration. The food source conforms to food safety requirements, and the hygienic conditions conform to the national regulations. In order to provide white-collar workers with the highest quality catering and service, food materials are purchased at above-market prices to ensure the fresh taste of each bite. In addition, the kitchen will keep the day's dishes for 48 hours for spot checks. From the purchase to the production, every step is carefully managed. Hao Jia Fu canteen really does live up to the "quality canteen" title!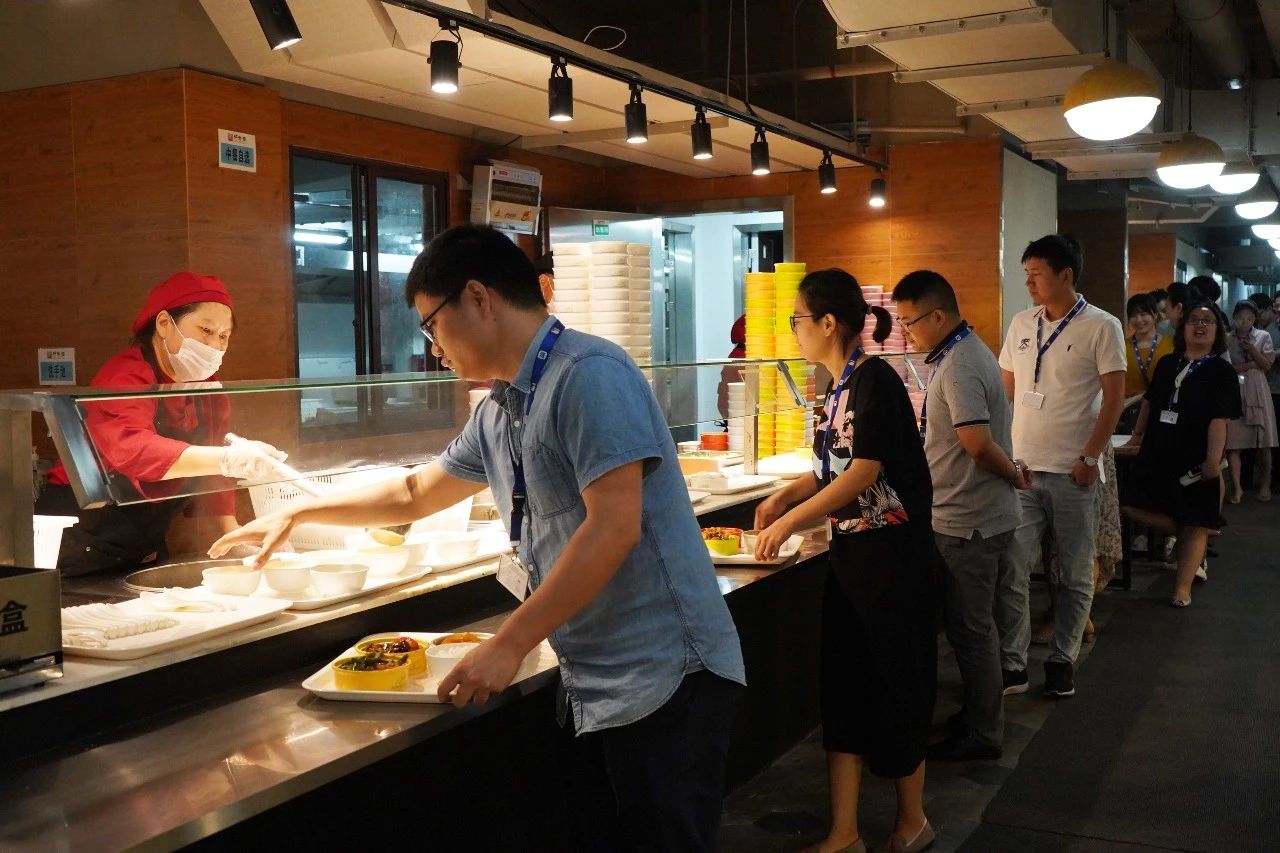 *Customers lined up at Hao Jia Fu Canteen and speak highly of the canteen
Nutritious dishes and balanced diet
After checking out the food materials, let us find out the dishes that made me hungry! In order to adapt to different taste preferences of the north and the south, although dishes are mainly Shanghai cuisine, the kitchen also prepared additional Northeast cuisine, Sichuan cuisine or Northern food made with flour to meet your picky taste buds. With the rich variety of dishes and balanced nutrition, the canteen is the most cost-effective spot for lunch in the vicinity. On the day of the interview, I saw a team of chefs preparing flours, making noodles, mixing stuffing, and making wonton dumplings. During special festivals or solar terms, the canteen will also prepare food for the occasion, such as green ball, dumplings, etc. In addition, in order to cope with the arrival of the hot summer, the canteen will provide free green bean soup to clear the heat or plum soup to quench thirst on Mondays, Wednesdays and Fridays.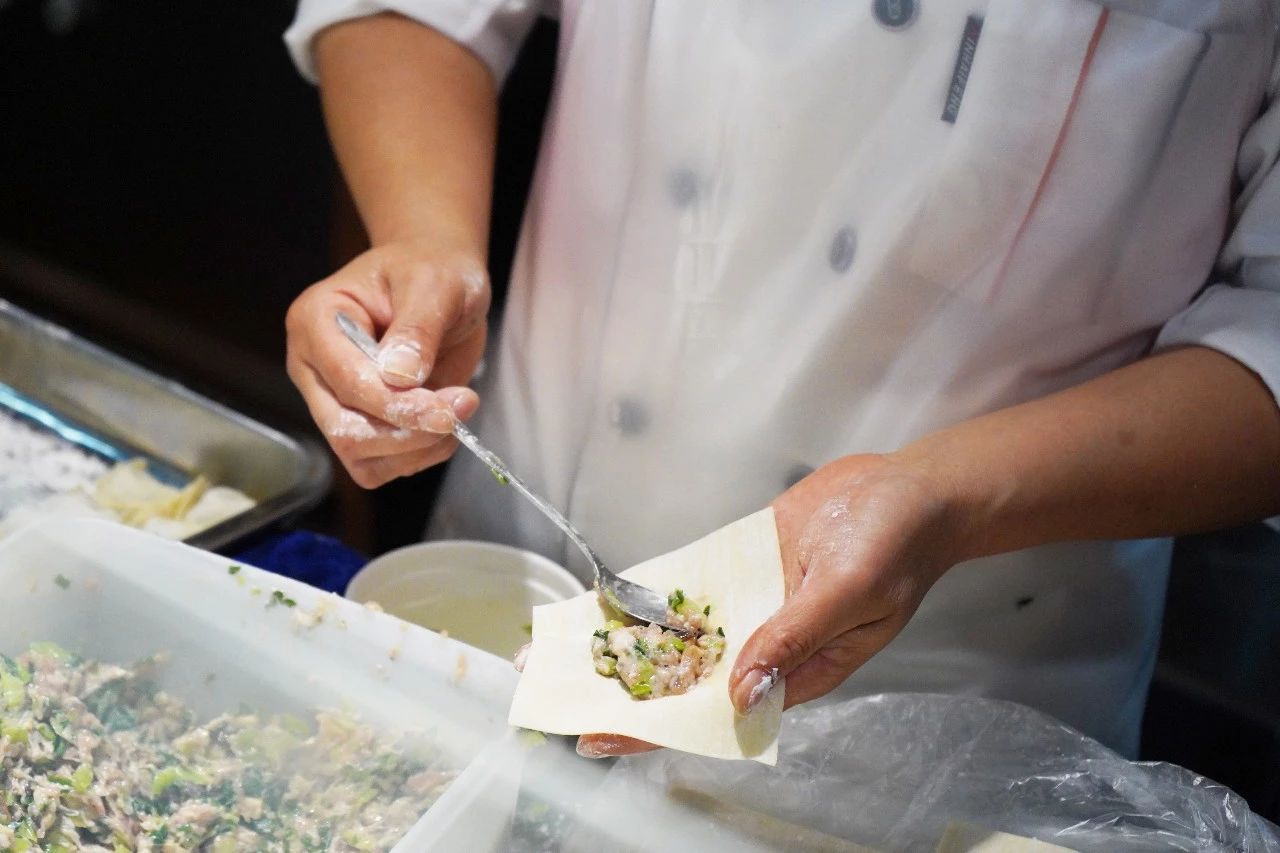 *The chef makes wontons on site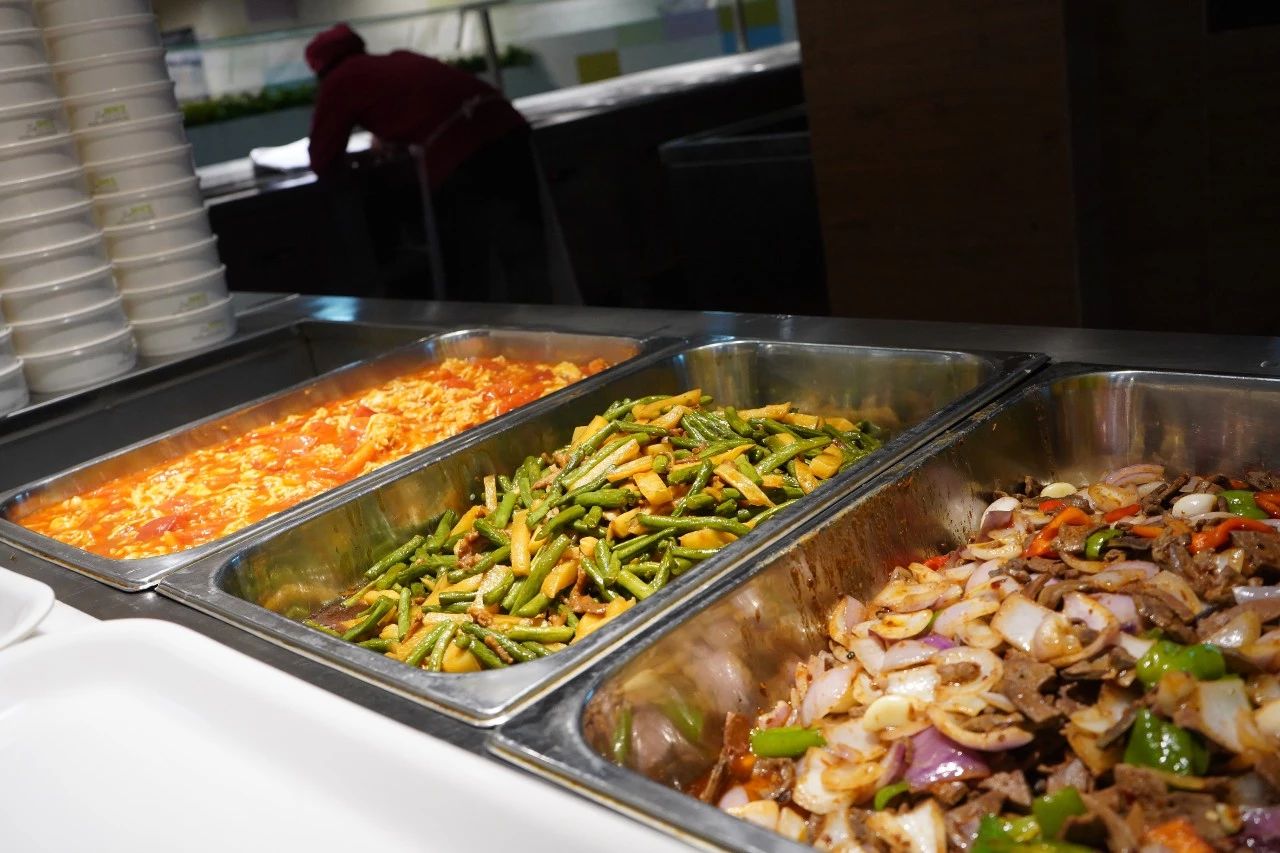 *The dishes are rich and varied
Experienced chef team
Roasted chicken with potato, braised tilapia, Chinese chives stir-fried with weakfish, Mapo tofu are the sumptuous dishes prepared by Hao Jia Fu Canteen's excellent chef team. The team is experienced with chef of more than 20 years of group food experience, and it is the best in the catering industry. The team set providing a balanced diet as its core, and the daily food are prepared based on nutrition.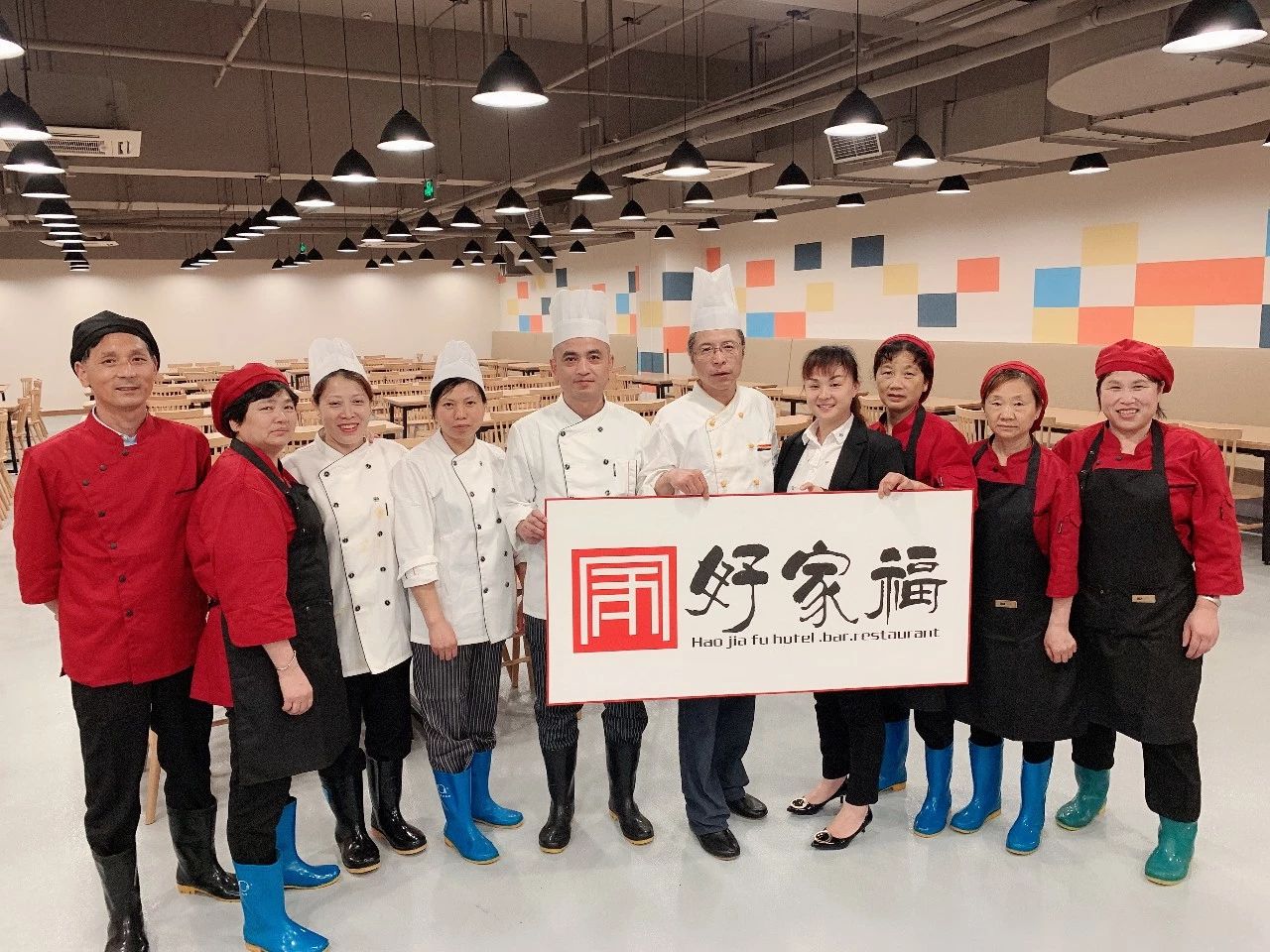 *Experienced team of chefs
Xihongqiao Tonglian Innovation Industrial Park, located in the central business zone of Grand Hongqiao, is a modern business office designed by an renowned Australian designer, which integrates comfort, freedom, convenience, innovation, modernity and the future. Due to its superior geographical location and comfortable office environment, it not only attracts many domestic innovative industries, but also attracts more and more famous foreign enterprises. Therefore, in order to take into account the catering habits and needs of this part of the population, Hao Jia Fu Canteen has hired experienced western chefs and is expected to start serving western food in the second half of the year.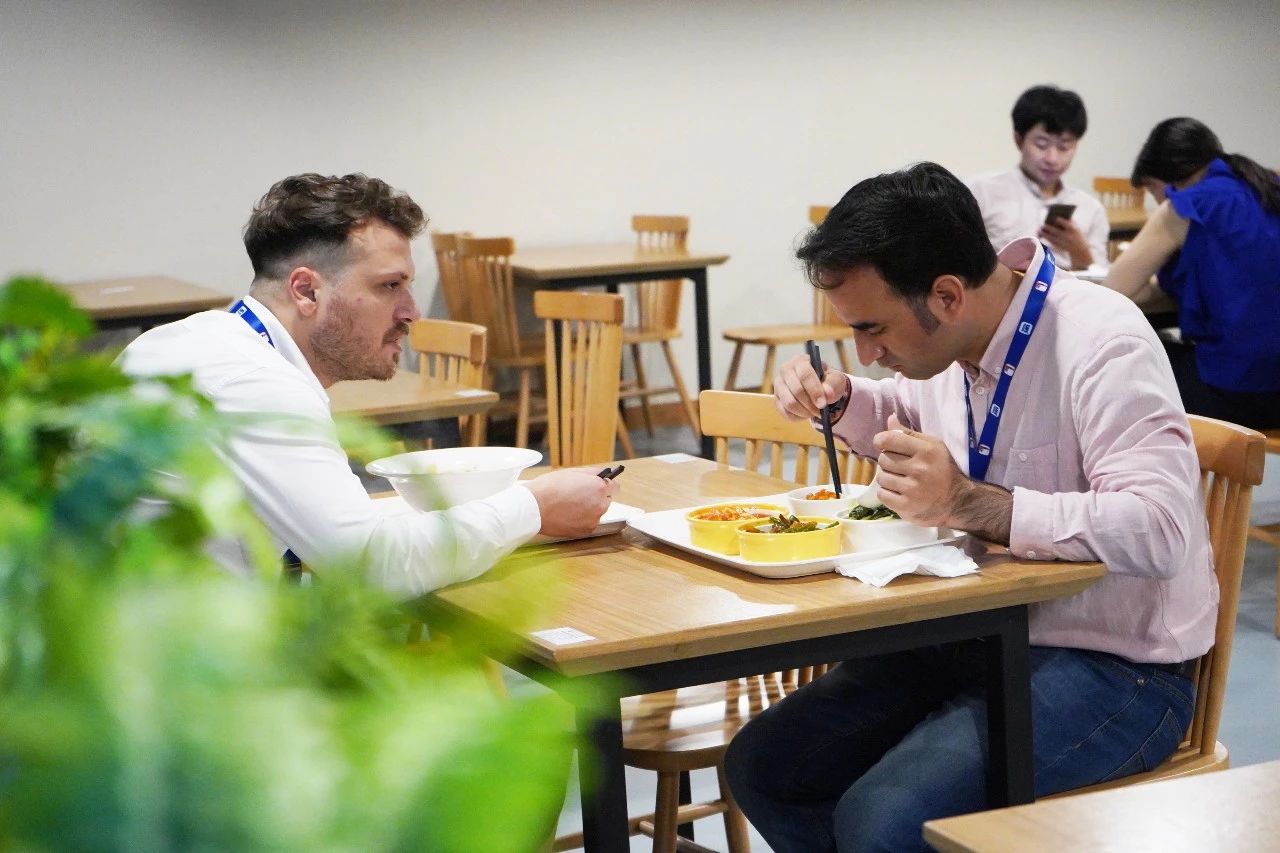 In addition, the dining hall has a box for 8~10 people, you can order according to your needs if booking in advance.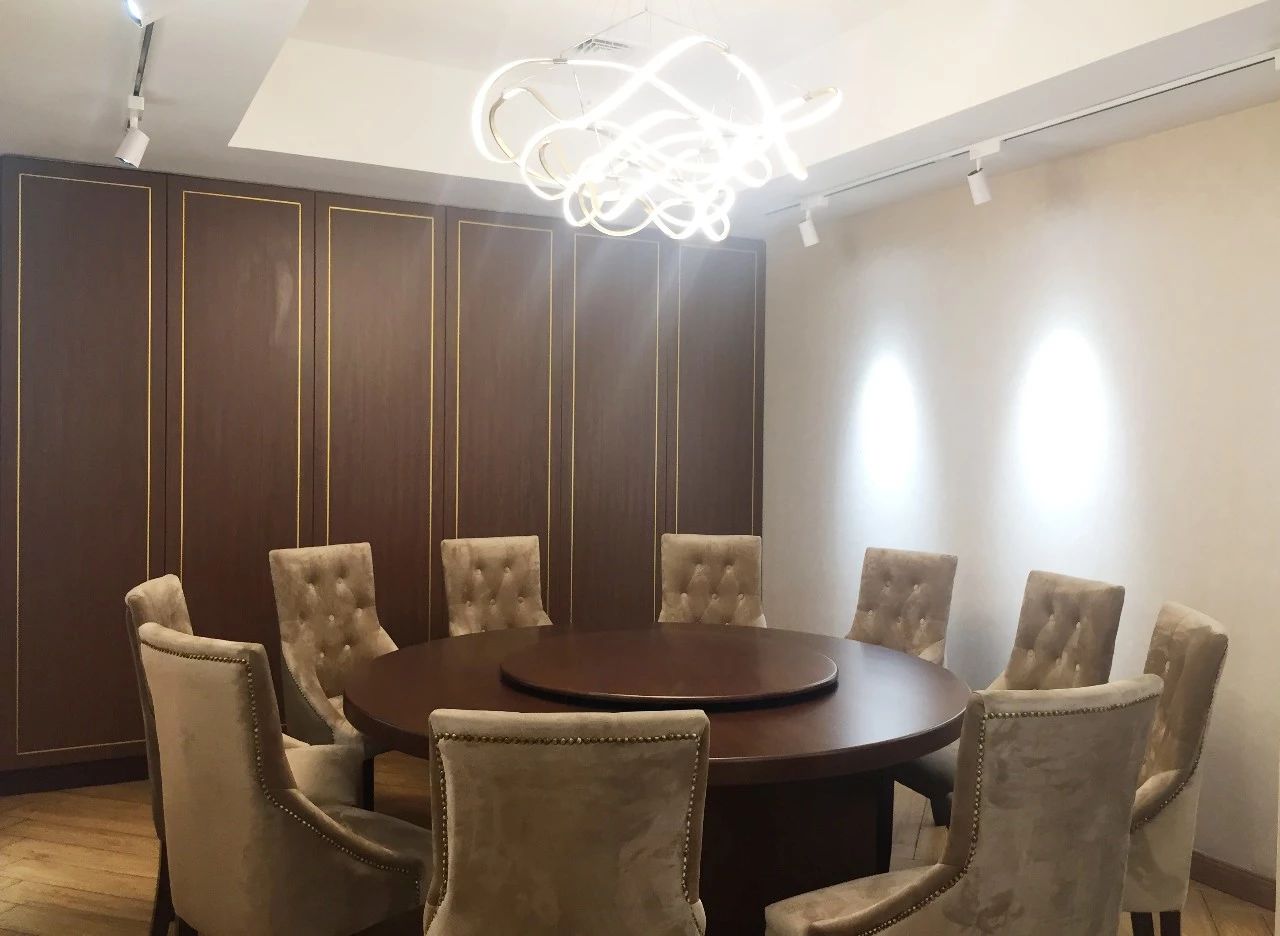 Hao Jia Fu Canteen is located in Xihongqiao Tonglian Innovation Industrial Park and belongs to Glorious International Group. The group was founded in 1994 and is deeply rooted in the Grand Hongqiao Business Zone. Hao Jia Fu Canteen is located in Xuting, the sub-center of the city. It is 4.8km away from Hongqiao Airport and Hongqiao Railway Station, the comprehensive transportation hub of Hongqiao, and only 3.7km away from Shanghai National Convention and Exhibition Center, the second largest exhibition complex.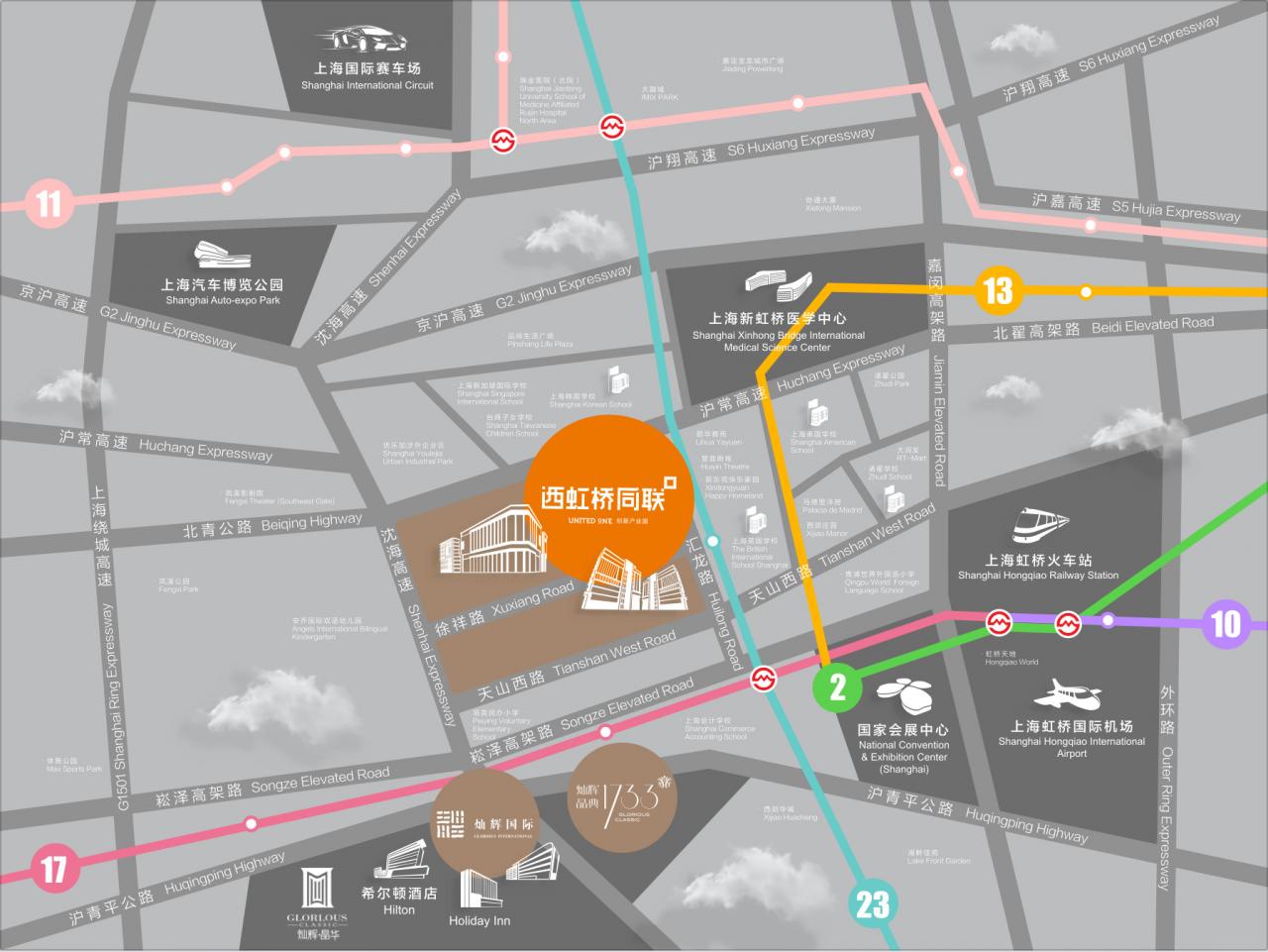 Glorious International is a comprehensive business group with an international perspective. It has diversified business segments and is involved in real estate, hotel, automobile, property management and investment. The group operates based on the concept of city service and aims to provide the public with residential, office, commercial, cultural, sports and other various high quality service and new life styles. At the same time the group hopes that through resource integration, configuration optimization, and improvement of the comprehensive management ability, it will contribute to enhance regional urban comprehensive capabilities and values.